Craft Beer & 'Boos' Cruise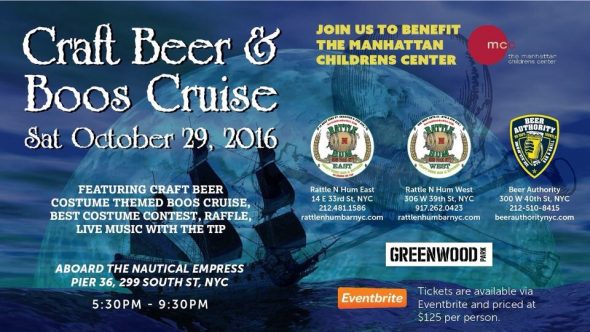 We're excited to announce that we've been invited to be play a Halloween-themed 'Craft Beer & Boos Cruise' on Saturday October 29th. Organized by Rattle N Hum, the event will feature an open bar with 20 craft beers, wine and liquor. Proceeds will be donated to the Manhattan Children's Center to help children with Autism Spectrum Disorders (ASD).
Tickets are $100 and can be purchased here. You can also head to any Rattle N Hum location and get tickets from them.
We're looking forward to another great Just the Tip Booze Cruise, and this time for an awesome cause. Hope you can make it!!
Show Details:
The Nautical Empress
Pier 36, 299 South St
New York, NY
Saturday, October 29th, 2016
5:30-9:30pm
Related show