Booze Cruise 2010 Wrap-Up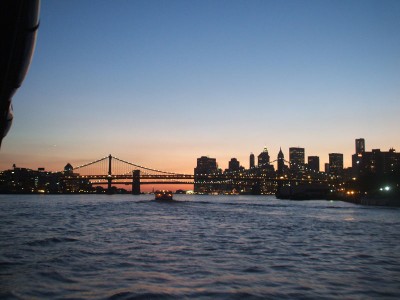 Another September and another JTT Booze Cruise is in the books. What started out five years ago as a gag has now morphed into a full-on, NYC event. This year we had bachelorette parties, birthday parties and tons of new faces at every turn. That means you're all helping us spread the Gospel of the TIP, and we really can't thank you enough for that.
This year's cruise was also bookended by the 30th birthday's of Todd, Tino and Chad. In fact, I could actually see Todd sprouting ear hair as the night wore on. It wasn't pretty.
Thanks to Cynthia for sending over some pics. We'd love to post your pics from the night, so if ya got 'em, send 'em!