Eric Gets Married, A Pattern of Behavior is Recognized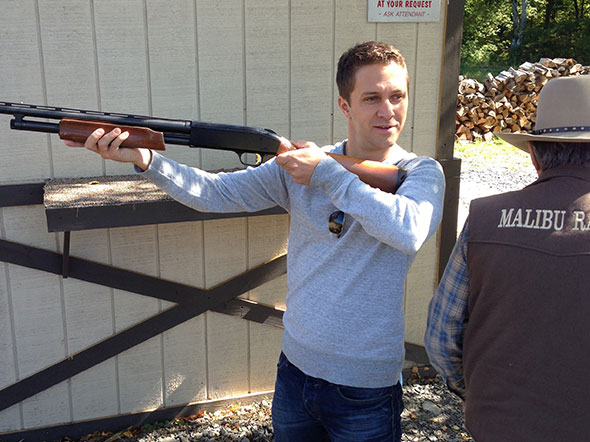 First it was Todd. Then Mad Dog and Chad. Now Eric. Each time one of us gets married, the rest of the band apparently thinks it's ok to shoot guns (Eric's), light things on fire (Mad Dog's) and fall through glass windows (Todd's).
The great news was that we were able to get the original JTT lineup back together for a 4-song cameo, immortalized in these brief videos below. Thanks to Rusty for the vids.
American Girl
Life is a Highway
Best Man Speech