Let Me Get You Up To Speed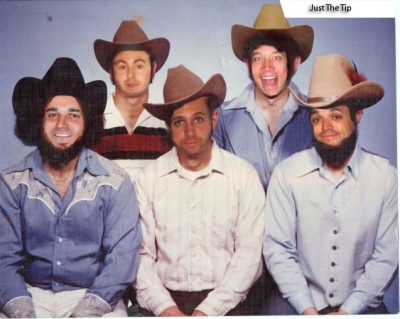 Man, do we have some things to talk about!! It's been a few months since we've updated the website, mostly because I grew tired of making superficial, semi-obvious jokes about my band mates. I thought I was better than all that but, clearly, I am not. None of us are.
So here's what's been going on the past few months: We sold the van. Chad got engaged. Todd is moving to London. And in the greatest shock of all, Tino moved out of New Jersey. I'll give you a moment to reflect on this…
Ok, now that we're composed, I've got some funny pics to post of the past few months. If you have any pictures from the Booze Cruise or the Grammercy show, please send them over. Todd's final show with the band is going to be either December 9th or 10th, so please mark that down. More on this later.