New Just the Tip Demo Tracks!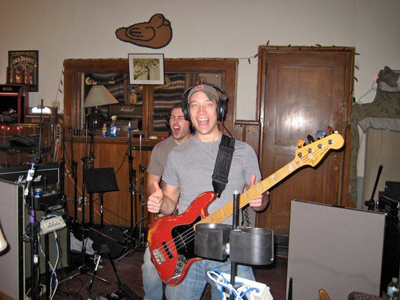 The TIP spent this past Saturday in the recording studio cutting four new demo tracks. When we weren't slamming beers, eating pizza or thoroughly discussing Salma Hayek's boobs in the 1995 classic Desperado, we were actually able to record some decent covers. Check out the new tracks on our Media page.
A big thanks goes out to Wayne at The Pigeon Club for tolerating an entire Saturday of our A.D.D. and overall lack of musical ability. He has an awesome studio in Hoboken, NJ if you know of anyone looking to record.