New Just the Tip Sponsor: Spring House Creamery
My buddy Jeremy makes ridiculously good farm-fresh cheese and has agreed to be Just the Tip's first official sponsor! In your face Coors Light!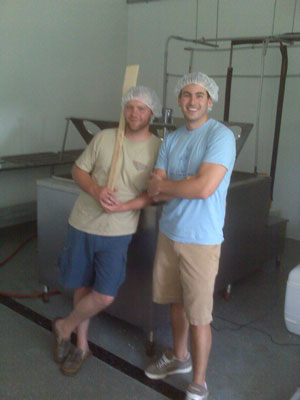 This all started a few months ago when my band mates looted about 50 lbs of cheese from Jeremy's fridge after our Fountain House gig. As far as I can tell, that's pretty much how sponsorship works. I plan on looting a pile of Nike's from Foot Locker later today in hopes of picking up a sick sneaker contract for the band.
Aside from Van Halen's brief union with Polly-O back in the early 80's, Just the Tip may in fact be the only cheese-sponsored rock band on the planet. A dubious distinction, perhaps, but a distinction nonetheless.