When the TIP Van Dies…
We've been having some problems with the TIP van lately, so we've been out hunting for a suitable replacement. Chad found this gem in a parking deck last week: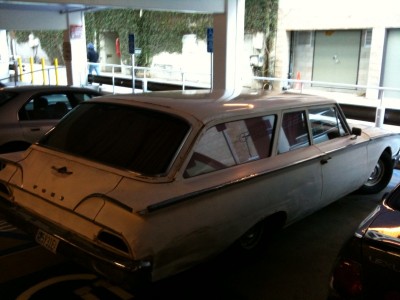 Needs some suspension work and shocks. Brakes, brake pads, lining, steering box, transmission, rear-end… Only $4800!