Caught Kings Of Leon at MSG Last Night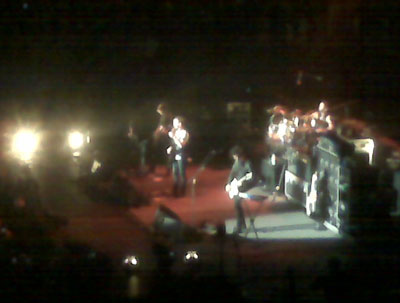 Kings of Leon put on a solid show last night at the Garden and this picture really doesn't do them justice. I don't know what the hell was happening with my cell phone camera last night. Anyway, they're a talented group and definitely worth checking out. Big ups to Abrams and Mirshak for hooking me up with a ticket!
EDIT: Thank you to "Sheabrams" and Mirshak for the ticket!