Classic Adventures in Craigslisting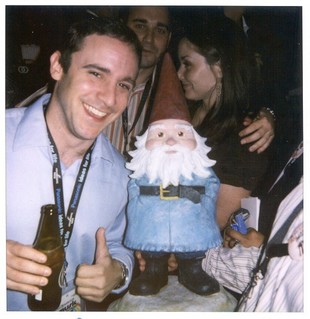 When Mad Dog decided to retire from public life back in 2008, there was a brief period where the TIP was left heartbroken, drummer-less and "bandmate who refuses to poop on roadtrips" -less. Luckily we were soon able to lure Fightmaster into the fold and the rest as you know is history. But during that fleeting moment of uncertainty, we posted an ad on Craigslist in search of a new drummer. We received back one response.
Cover Band Drummer Needed!! Rock & Classic Rock, Booze & Chicks!!!

Established NY/NJ cover band seeks a fun and talented drummer for recreational gigging.  Must be able to practice in Midtown 1-2 times per week (evenings) and gig 2-3 times per month on weekends.  Gigs are mostly local but we also travel up into Connecticut and down to DC and Virginia.  We have an established, dedicated fan base and consistently draw between 150-200 people per show.

Drummer must have his own gear and transportation is a plus.  Backup vocals would also be a HUGE asset.  Most importantly, drummer must be able to have beers with the band and not take this too seriously.  We all have lame day jobs so we do this just for fun, free booze and a little pocket cash.  Average age of the band is about 27 and there's maybe 1 tattoo among the 4 of us.  Contact if interested.  Leave your black t-shirt at home.
And now for the response:
it's people like you that ruin rock music. you suck.