Getting the Party Started 101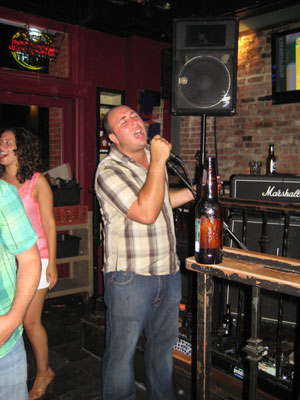 If there was a course for party starting it would read something like this:
Introduction to Getting the Party Started 101
Professor Uncle Jaan
3 Credits
11pm – 2am
Tues, Thurs, Fri, Sat & Sometimes Sun
Course Description: Wave goodbye to lackluster bar nights with this comprehensive course in party starting. Course material takes an intensive look at Michael Jackson dance moves, knowing when to take off your shirt in public, and the proper way to identify and thoroughly alienate wet blankets. Lecture locations will vary by week and involve high levels of physical contact and bro-ing out.
Coming soon to a Junior College near you!
(Thanks to Laura for the pic.)