It's Official: Hand Jobs are Good for You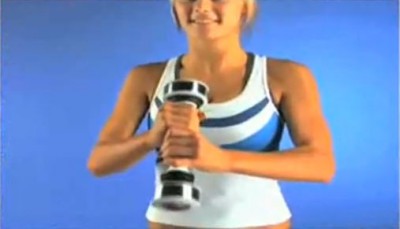 Someone recently turned me on to the Shake Weight and as of this writing I'm still in the process of scooping my jaw of the floor. For those who haven't yet seen the infomercial, the Shake Weight is a workout, er, apparatus, that relies on a shockingly similar kinetic experience to… well, you get the point.
I would love to meet the person who green lit this little number and shake his or her hand (I'd image this person must have a grip like a rock crusher). Hand jobs have gotten a bad rap and I'm glad someone finally did something about it. Not to say I'm the world's #1 HJ fan (great t-shirt, btw), but I'm probably somewhere in the Top 250. Maybe 150. I'll take anything.