Off to a Great Start in 2010!
Sure, it took me a solid 20 days to rattle off the first post of the new year, but don't let that be any indication of how the TIP will be operating in 2010. We've got some great new music on tap (do you like Huey Lewis and The News?) and hopefully some new venues around the greater New Jersey area. We'll be playing at Texas Arizona in Hoboken every month up through the spring, so be sure to come check us out!
As a mea culpa for my lack of posting lately, here's a picture of a guy with a mullet I took at practice last night. He looked very aggressive and reminded me of Van Damme's buddy from Bloodsport.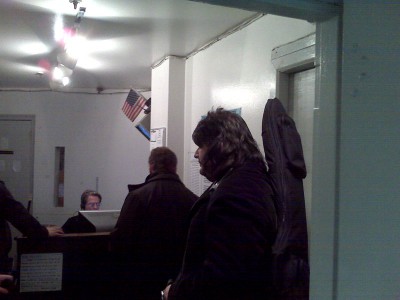 Also, I snapped this pic on the subway of a guy who looked just like Eli Manning. Or maybe Michael Phelps. I think he was asleep so I didn't get a chance to discuss it with him.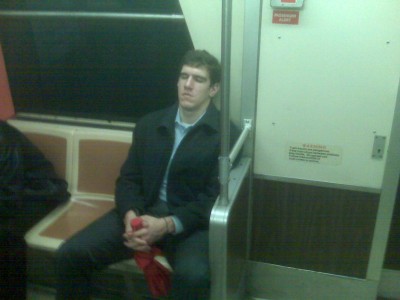 See everyone soon!