The Only Proof That Hoboken St Patty's Ever Happened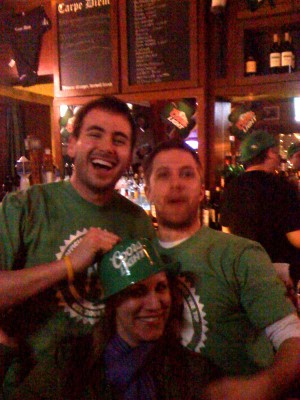 A few lousy cell phone pics, a beer-soaked apartment and a massive case of the hate-me's was mine and Eric's only proof that Hoboken St Patty's had indeed occurred. Luckily, we were able to sell a boatload of green JTT t-shirts throughout the day. We also got some new artwork on the JTT white board.
No idea who that girl is in the picture with me and Eric. Russo, you apparently owe 10 bucks for a t-shirt.