Book Your Wedding With Just the Tip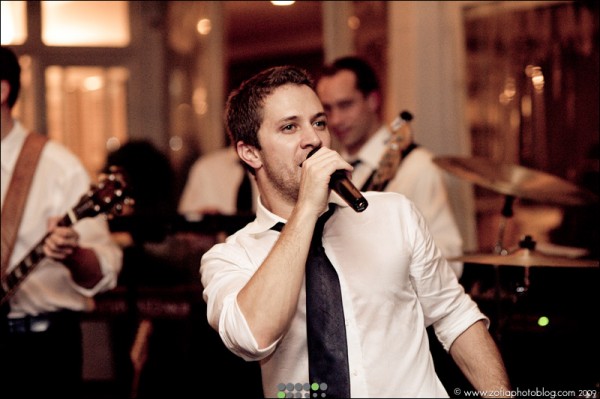 Close your eyes a moment and envision this scenario: It's your wedding and you've decided to hire an agency wedding band. As the lead singer trots onto the stage you realize he looks exactly like your high school gym coach, rocking a pony-tail despite his male pattern baldness and wearing a rayon button-down with an indeterminate floral pattern. At some point in the night this guy gets a few beers in him and really starts to work up a lather as the band busts into Mony Mony. By the time you're cutting the cake he's soaked to the bone and stinking like an NYC cabbie. Now he's making a pass at your borderline-underage cousin and gyrating his crotch in the direction of your wheelchair-bound grandma. Wedding ruined.
When you hire Just the Tip to play your wedding, you don't have to worry about any of that nonsense. The main reason we've been so successful as a wedding band is that we're not that wedding band. Our show is geared toward a younger crowd, but we mix in plenty of classic rock and Motown to get the old folks up and rocking. We'll also tailor our set list to fit your preferences and mix in whatever requests you may have. What's even better – we're all terrible businessmen which means we charge easily 50% less then agency driven wedding bands.
For more info, please check out our Wedding page or feel free to Contact Us directly.