Booze Cruise Tickets on Sale Now!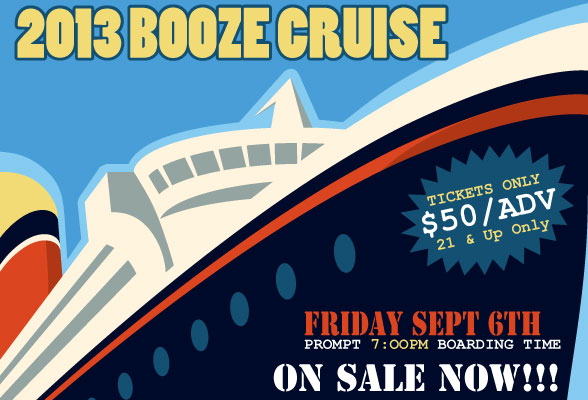 It's happening people. The Booze Cruise is back. This September 6th will mark the seventh cruise in the long and storied eight-year history of Just the Tip. We've had missed connections. We've had bro-outs. We even paid $600 for some guy to film the entire 2011 cruise, and all we got were these four lousy pictures.
For anyone who's never been on a JTT Booze Cruise, think NYC Superbowl except one of the teams is a cover band and you're on a boat with an open bar. It also starts at 7pm.
For more details and to purchase tickets, please visit our Booze Cruise page.