Fightmaster's Last Show, this Thursday Night!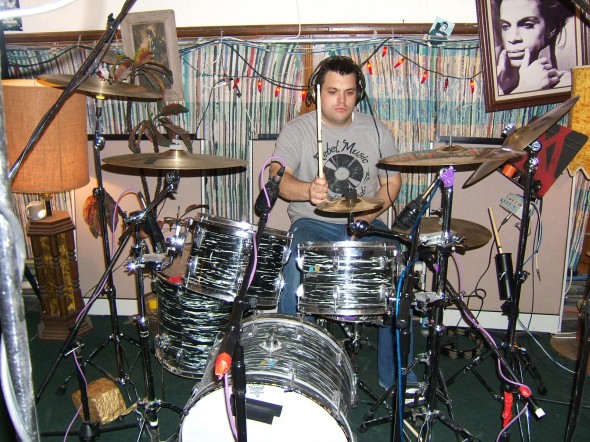 It's been seven months since the last Just the Tip bar gig. That's a pretty long time. That's like, if someone got pregnant at our last show in December, they would have had an abortion two months ago. KIDDING!! Man, I hope no one from my office is reading this.
Well, now that everyone is thoroughly disgusted, let's talk about The Official Return of Just the Tip this Thursday night! We'll be at the Red Lion on Bleecker St (at Thompson). Not only will we be debuting our new bass player, Chris, but we've also cut out a bunch of lame songs from our repertoire that Todd used to make us play. In fact, if you've ever been dissatisfied with anything that Just the Tip has ever done, including this post, you have my permission to blame Todd. He'll be at the show, by the way.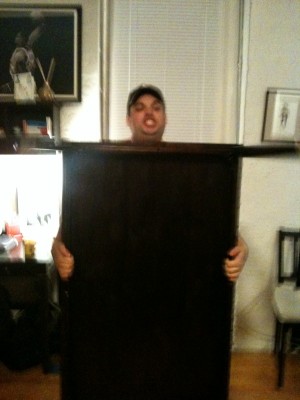 Lastly, and on a slightly sadder note, our longtime drummer Ryan has decided to leave the band and move back to Ohio, a state with few redeeming qualities aside from the fact that it slightly resembles the outline of a boobie. Ryan has been with us since '08, and in that time he has never once let up on his assertion that Adam Sandler still produces relevant comedic films. It's ridiculous, I know. Nonetheless, it is of course sad to lose another member of the Tip, but we wish him well and secretly admire his willingness to walk away from a group of overweight, rock-star-wannabe thirty-somethings.
The doors open at 9:30pm tomorrow night and we expect to see everyone primed and ready to rock like old times! We're looking forward to seeing you there!
JTT
Show Details
The Red Lion
151 Bleecker St (@Thompson St)
New York, NY
Thursday, August 16th, 2012
Doors at 9:30pm