JTT at Desmond's This Friday, January 9th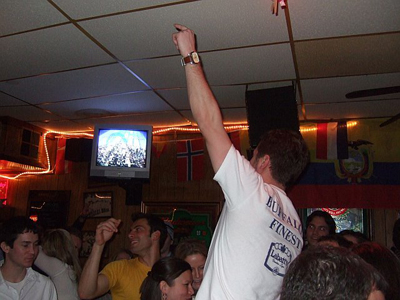 The delicate ballet of Just the Tip vs Desmond's management will resume this Friday night, as we take the 5ft x 5ft stage for the first time since April. I'm predicting Chad will verbally assault the bartender at least once by 9:45, but by 12:30 they'll be shoulder to shoulder singing "When Irish Eyes Are Smiling" over a non-comped shot of Jameson's. Things always get wild at Desmond's so don't miss out.
Check out an old Desmond's video here.
Show Details:
Desmond's Tavern
433 Park Ave S
New York, NY 10016
Friday January 9th, 2009
9pm, $5 Cover