Last Texas Arizona Show Before the Summer: This Saturday Night!!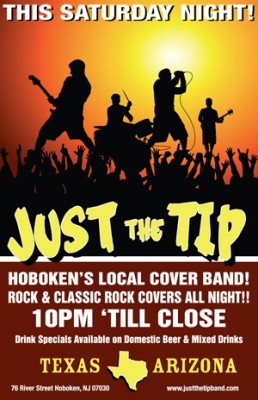 Our final Texas Arizona show of the season will be this Saturday night. It's the end of a great run that started in January, and we want to thank everyone who made it out to party with us these past few months. Texas doesn't host bands in July/August, but we'll be back in there again come the fall for sure!
See everyone on Saturday!!
Show Details:
Texas Arizona
76 River St
Hoboken, NJ 07030
Saturday, June 5th, 2010 @ 10pm