Texas Arizona 2010-2011 Schedule Starts This Saturday Night!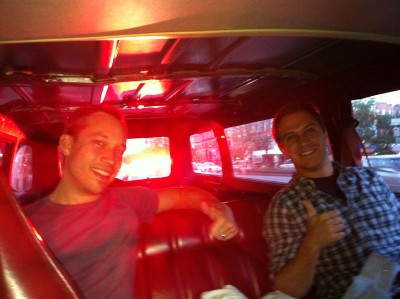 Here's a picture of us getting pulled over in the TIP Van because Chad and I weren't wearing our seat belts. Ironically, the Van is about one loose lug-nut away from dropping a front wheel and taking out an entire farmer's market full of tourists. Now, $130 later, I realize that seat belts are more of a safety concern in NYC. Not to mention the back seats don't even have seat belts. You do that math.
Now on to something you actually care about: The TIP will be back at Texas Arizona this Saturday night!! You'll find us here once a month throughout the winter and hopefully into the Spring as well. Hope to see you there!
Show Details:
Texas Arizona
76 River St
Hoboken, NJ 07030
Saturday, November 13th, 2010 @ 10pm