Texas Arizona Gigs Start This Saturday Night!!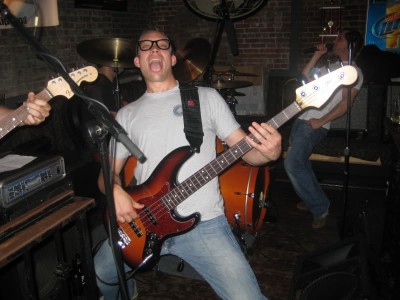 From now until June, you'll be able to catch the TIP once a month at Texas Arizona in Hoboken. I know, I know, try to contain yourself. I'm excited too.
Personally, I love Jersey gigs because (a) I hate leaving New Jersey and (b) this state loves its cover bands. Some girl once told Eric that he looked like a young Huey Lewis. Do you think that happened in New York? Of course not.
Our first show kicks off this Saturday night at 10pm. If I know this band, I'm sure we'll have long overstayed our welcome by about the mid-point of our second set, so get there early before they pull the plug on us!
Show Details:
Texas Arizona
76 River St
Hoboken, NJ 07030
Saturday, February 6th, 2009 @ 10pm