The TIP Rubs Elbows in Nantucket, Not Invited Back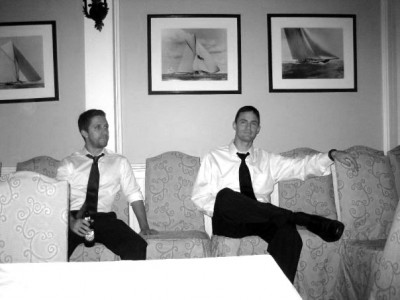 Trying once again to steamroll our way into high-society, the TIP made the voyage to Nantucket for a wedding gig and the grim chance of picking up a sugar momma. From the moment we stepped foot on the island, I felt like we were critically under-pasteled. We quickly made our presence known by nearly mowing down a throng of pedestrians on the way to our hotel. But when it came time for business, we rocked those rich folks right out of their gold nugget watches. In fact, the TIP was voted best wedding band of the season by the White Elephant. Booyah!
Thanks to Lauren and Evan for having us!!