Two Shows this Weekend – Desmond's & Texas Arizona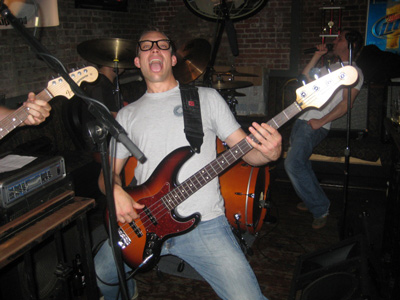 We've got two great shows lined up for this weekend in NYC and Hoboken. On Friday night we'll be at Desmond's Tavern, everyone's favorite NYC dive bar. Ok, maybe "favorite" is a stretch, but we all seem to tolerate the place. Showtime is at 9pm and we may even have a guest keyboard player for the night! Perhaps now I can finally do my rendition of Bed of Roses that everyone has practically been begging me for.
Friday Night:
Desmond's Tavern
433 Park Ave S, New York, NY
9pm, $5 Cover
Saturday Night:
Texas Arizona
76 River St, Hoboken, NJ
10pm, No Cover
Then on Saturday it's back to Hoboken for another run at Texas Arizona. Texas is undoubtedly the best place to rock out in Hoboken. It's directly across the street from the PATH station and we'll be there till 3am. See you then!